We sat down with Carolyn Twesten of Weaver Street Market in North Carolina to discuss the recent success with Cater. With COVID looming, Weaver Street partnered with Rosie in April 2020 to ensure they could deliver delight to customers by streamlining the ordering process online for their speciality holiday offerings.
Read more about the sales boost Weaver Street received using Cater and how tools like additional lead time and the production data reports helped manage the incoming orders.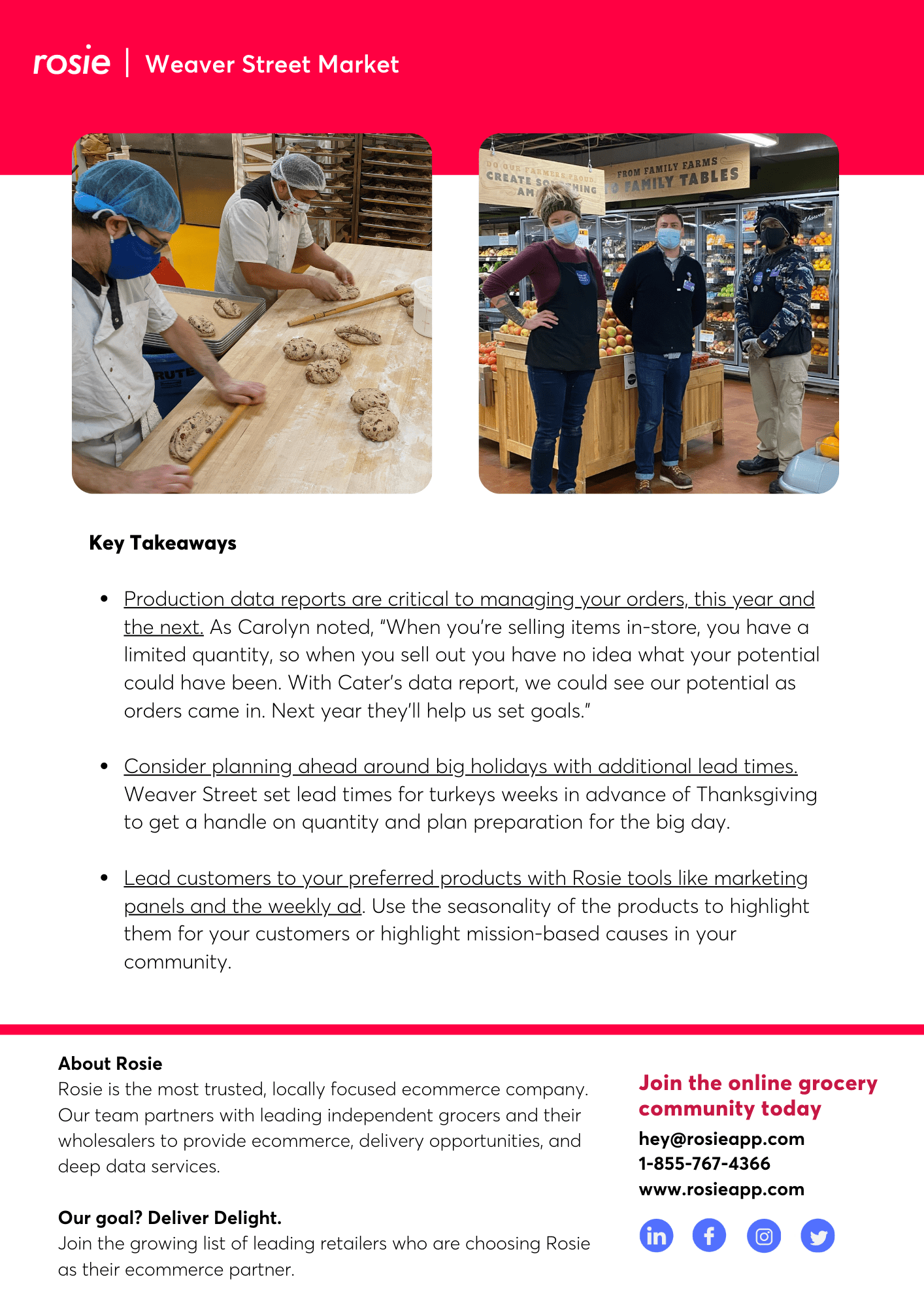 Interested in learning how Cater can bring your speciality items online? Contact a member of our team at support@rosieapp.com.